At Rope Contractors, we are proud of the experience we have amassed in commercial, and industrial settings. From upscale condominiums to office high-rises, oil sands, refineries, bridges, and more, we know how to plan projects for maximum efficiency and safety.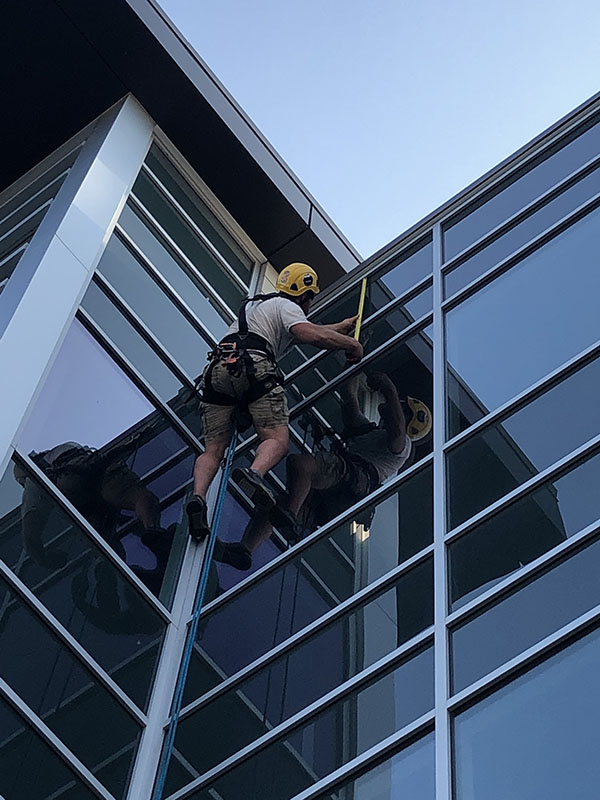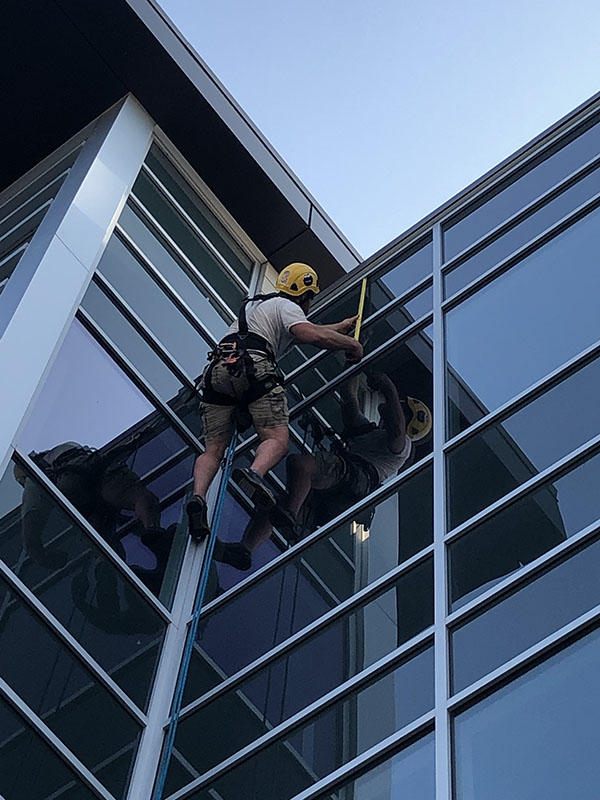 Our services include:
SPRAT & IRATA safety supervising and consulting

Rope rigging and rescue services

Full building or structure inspections and services

Wind turbine, bridge, and tanker ship access services and testing

Rope access and testing services for offshore operations

New installation and retrofit services
Let us show you how to complete your most challenging access projects safely, efficiently, and affordably. With several years of experience in rope access and safety consulting for at-height work procedures, Rope Contractors will help you design innovative solutions for your work, fall protection, and emergency response needs.
After discussing your requirements, Rope Contractors will design and manage working at height solutions. In addition to ensuring that you have the safest and most efficient application for your project plan, our team will:

Advise you on all necessary personal protective equipment (PPE)

Supply all necessary training

Provide direct guidance during your repair, installation, or inspection procedures

Make sure that you understand your responsibilities and requirements under the current legislation
If you don't have your own rope access equipment, we have access systems (ropes, harnesses, descenders, ascenders, and more) and PPE available for rent. Please inquire about available equipment.
Clients trust us to do a safe, thorough, and professional job each time we clean their high-rise windows, maintain their buildings and bridges, or clean and inspect their wind turbines. You can count on Rope Contractors to deliver the same high level of committed service as your rope access and consultant.
On-site supervision by IRATA or SPRAT Level 3-certified personnel
In-depth training on rope access practices and safety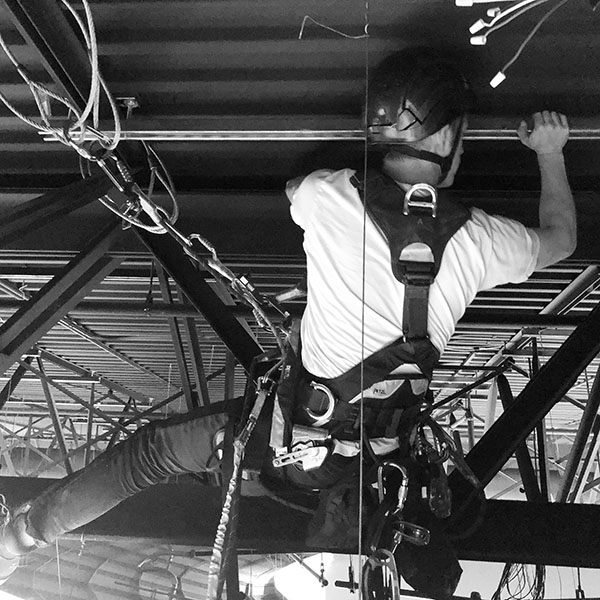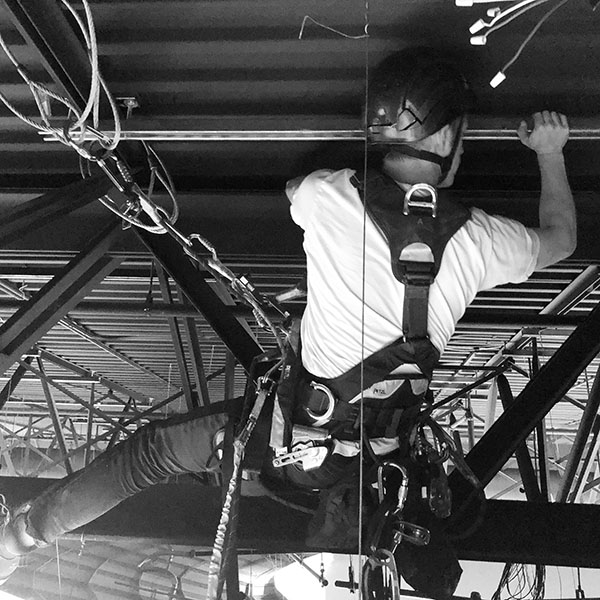 If you and your company need to perform the work but don't have access to the rope technicians you need, Rope Contractors can provide the consulting services that ensure the safety and integrity of your project.
We can assist you in accessing any location on structures like skyscrapers, bridges, dams, wind turbines, petrochemical plants, and more. We take industrial repairs, installations, and cleaning to new heights, so contact us for help in making your project possible. For more information, contact Rope Contractors today.
Book a Free 30min Consultation